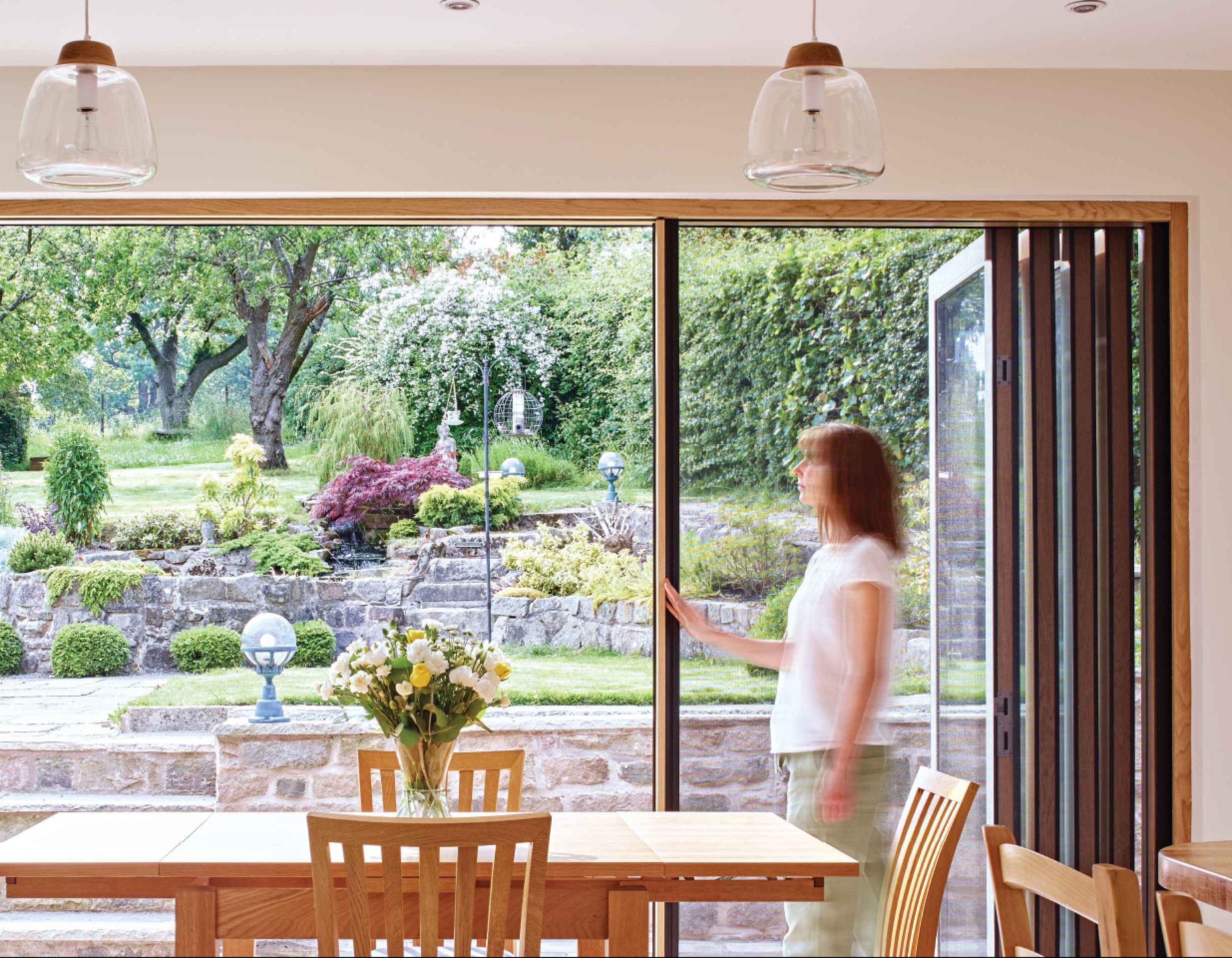 Made with aluminum on the outside for durability and ease of maintenance.
Solid wood on the inside, adding warmth and luxury to your home.
Centor Integrated Doors feature a unique vanishing screen and shade that disappear into the doorframe. That gives you a clean aesthetic and keeps screens and shades protected from dust and dirt. The unique light-filtering and blackout shade, available in three stylish patterns, has up to 10 colors to complement the interior of the home.
Screens are offered in standard weave and tight weave.
Single, Combination, and Double.
Folding, Double-Swing, and Single.